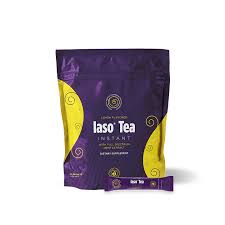 Our Iaso Lemon Tea with CBD is equipped with three additional extracts and combined with 2 grams of Nutriose® FM06 (non-GMO soluble dextrin fiber) with only ten calories per serving.
Health Benefits of Iaso Tea Instant with CBD Hemp Extract
Cleanses the intestines
suppressing the appetite
Improves blood flow
helps reduce inflammation
Promotes regularity and healthy digestive tract
Other health benefits
How to prepare:
Mix 1 sachet with at least 16.9 FL.OZ.Hot/Cold water.
Take 30 minutes before eating.
Dosage: 1 sachet daily